Thai 'trophy shots' shock mourners
When Perth travel agent Michelle Smith was stabbed to death in Phuket, ambulance workers shocked her grieving friends by posing for a photo with her dead body.
But scenes like these are commonplace in Thailand, a country with an extraordinarily desensitised attitude towards death and relaxed regulations when it comes to the treatment of dead bodies.
Alan Morison, an Australian journalist who lives in Phuket and runs the local news website Phuketwan, was the first Western reporter at the scene when Mrs Smith was killed in a bungled street robbery in June.
He said her distraught friends looked on as the ambulance workers took a "trophy shot" with her body.
"[I] tried to explain this process to some of her friends," he said.
"To me it simply represents the acceptance of death in Thai society … I neither condone it or reject it, simply see it as a cultural difference."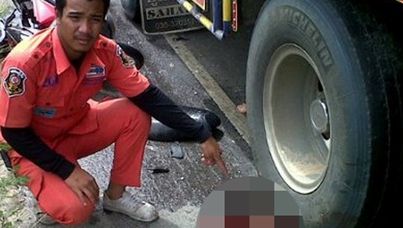 A Thai ambulance worker poses next to a dead body, in one of many graphic uncensored images posted on Facebook.
These cultural differences can be offensive for the families of Australians who die while visiting Thailand.
Two weeks ago 27-year-old Angus Campbell, from northern NSW, died of an apparent drug overdose in Bangkok.
Less than a day after his death a graphic image of his slumped body was splashed across a major tabloid news site.
While publishing similar images would cause outrage in Australia, in Thailand it is an accepted practice of local media, who are usually given full access to photograph any crime scene.
Marko Cunningham, a New Zealander who has been a volunteer ambulance worker in Bangkok for the past 12 years and runs the Bangkok Free Ambulanceorganisation, said Thai people were not offended by these displays.
"The news on TV and newspapers has always shown full uncensored pictures of morbid scenes, it's a very cultural thing, just like their funerals are always open coffin before cremation," Mr Cunningham said.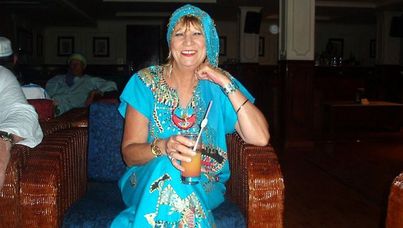 Perth travel agent Michelle Smith was fatally stabbed in a bungled street robbery in June.
"They see [death] every day in the streets and their lives. Everyone has a family member who has been killed in a road accident or other accident of some sort."
Why ambulance workers pose with dead bodies
The majority of ambulance workers in Thailand are not paid – they are volunteers, required only to undertake a two-day first responder training course.
When they arrive at the scene of a death they are responsible for taking care of the body until a paid official arrives to move them to the morgue.
While undertaking the task they will often take photos to post on Facebook or other social media.
"The posing with a dead body is a pride thing, to show that one has helped take care of that body," Mr Cunningham said.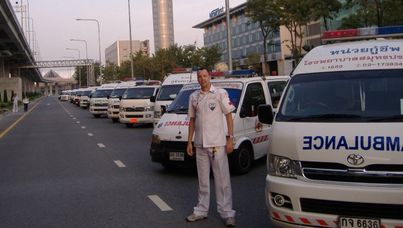 Marko Cunningham operates a free ambulance service in Bangkok and also assists in body care and collection for people who die in Thailand, especially foreigners. He is the author of the book 'Sleeping with the Dead'.
"It's a pride in doing a job that society generally shuns."
In some of the photographs the ambulance workers can be seen pointing at the corpse.
"Pointing at a dead body is just something that has come from pointing to small things in pictures to highlight them," Mr Cunningham said.
"It's a little strange that the Thais still point at the obvious but [it's] just something that they have actually picked up from Western media, although interpreted in a sometimes bizarre way."
Nothing too graphic to publish – except cigarettes
Mr Morison's news website Phuketwan has a mostly-Western readership but does not shy away from running photos of dead bodies when he deems it necessary.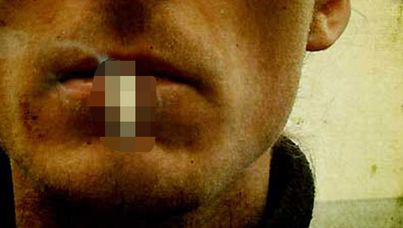 While gory images are considered fine to publish in Thailand, there are legal restrictions on broadcasting images of people smoking cigarettes.
"We have published shots of the dead on occasions where I thought it was important to do so. I remember especially the body of a drowned 10-year-old boy being wheeled past me in the foyer of a hospital, straight out of an ambulance," Mr Morison said.
"He should never have died. There should have been lifeguards on the beach that day. We ran the photo.
"One of our photojournalists attended the scene of a crash where six Burmese died, coming down Big Buddha Hill. One of them was a young girl. Her father survived.
"The series of shots of the girl being treated by paramedics, then the father being told she was dead, then cradling her in his arms, was deeply moving.
"Although it was clearly an intrusion into grief, I regarded that series as a dramatic message to drivers to be safe. We ran it.
"I have nothing but respect for the way people are treated here, with dignity and respect, and with openness and honesty, after death. Other societies could learn a lot."
While the Thai news is laden with gore, the media is sensitive when it comes to a more mainstream killer – cigarettes.
"It's surprising to see rape scenes, drugs, and dead bodies on TV shows, movies, etc but the main thing that is pixelated is cigarettes," Mr Cunningham said.
"A man can point a gun and blow someone's brains out but you can't see him put the cigarette in his mouth!
"Also different TV stations have different things they pixelate. One station might pixelate cigarettes but another pixelate guns. It's a little confusing. There seems to be no standards."
Mr Cunningham said he believed the culture was slowly changing to align with Western values, and he had recently seen some volunteers begin to pixelate their gory images.
But he said he respected the way the Thai people accept death and do not shy away from it.
"I now realise how obsessed with the 'horror' of death that Westerners are," Mr Cunningham said.
"For Thais it's sad to say goodbye but they see it just as the end of one journey and the start of another. We wish them well on their next journey and hope we meet them in the next life to be friends again."
ref: http://news.ninemsn.com.au/world/2012/11/12/15/45/why-thai-ambulance-workers-take-trophy-shots